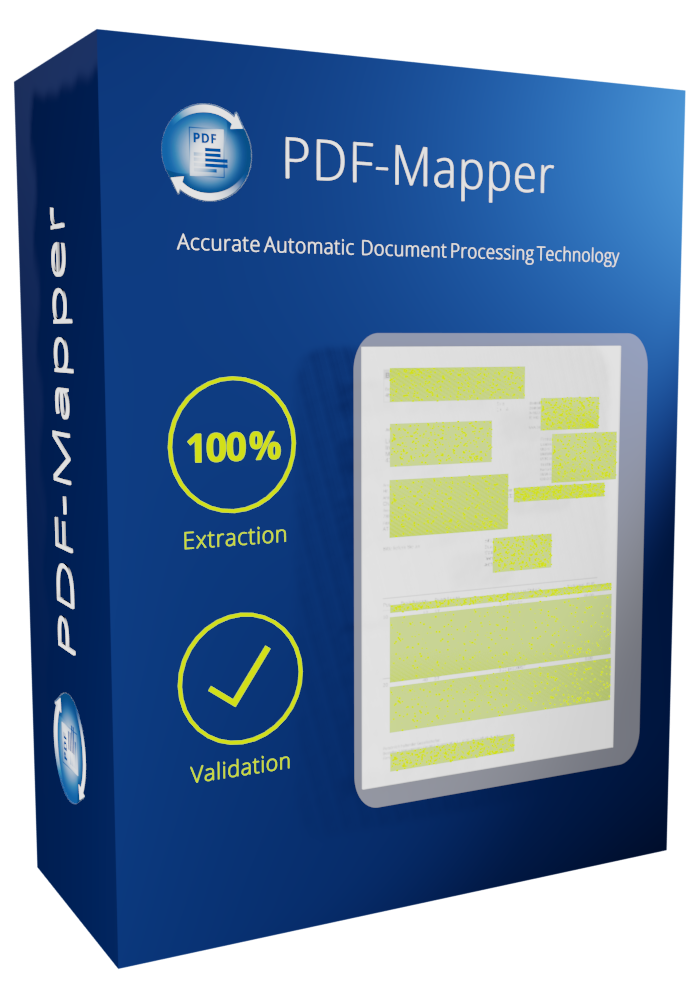 PDF Orders Instantly in ERP System
Incoming PDF orders are automatically read, analyzed and entered into your ERP system in seconds. The PDF order is automatically assigned to the appropriate customer and all data on the PDF is automatically and 100% correctly identified. Additionally PDF-Mapper automatically validates your orders and notifies you if there is false or missing data. If the validation is positive, the data is then automatically imported into your ERP system where it can be further processed.
How PDF-Mapper Customers Benefit from Automated Order Entry:
Increased Sales Productivity
With PDF-Mapper you can find orders within seconds of their arrival in your ERP system – 100% accurate and error-free. This means you no longer have to enter the data manually.
Accelerated Order Processing
Confirm orders immediately after they are received, without having to manually transfer and check the data. Impress with your speed in order processing.
Reduced Delivery Times
Transfer confirmed orders to your production immediately and thus shorten your delivery times. Fast data capture also allows you to create matching delivery notes and invoices more quickly.
Less Complaints
PDF-Mapper customers often reduce the number of returns and complaints during order processing. This is due to the avoidance of data processing errors and the PDF-Mapper's automatic data validation.
Increased Customer Satisfaction
Your customers will thank you for it: the efficiency gain through automatic and error-free order entry gives you a competitive edge over the competition.
All Recurring Customers Connected
Simply integrate all the data your customers send via PDF – without having to build elaborate EDI integrations. Automated document processing saves you effort, time and money.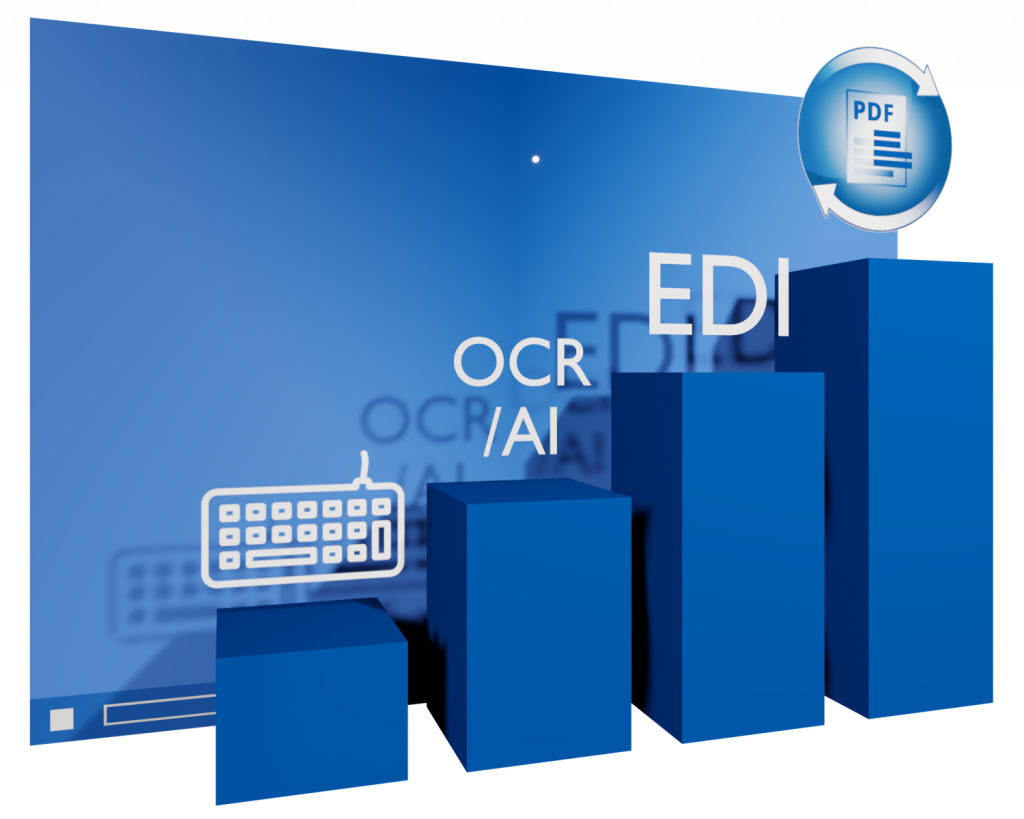 The Best Alternative
Whether you enter your PDF orders manually, use OCR/AI based software or EDI integrations, PDF-Mapper is the innovative alternative. Manual data entry is time-consuming, OCR/AI solutions are error-prone, and EDI integrations are very costly. PDF-Mapper takes over your data entry efforts, works 100% accurately and integrates your PDF orders cost-efficiently and without your customers having to change anything.
| | | | | | |
| --- | --- | --- | --- | --- | --- |
| | No More Typing of Orders | | No More Editing of OCR/AI Captured Orders | | No More Complex EDI Integrations |
It Is Easy to Get Started. Try It for Free!
You can easily try out PDF-Mapper completely free. We guide you along the way.