The Advantages of EDI Integration in One Software – without the Disadvantages

What Is EDI?
EDI stands for "Electronic Data Interchange" and is an interface for digital data exchange between two ERP systems. For example, orders and invoices can be sent digitally between different companies. This saves time and effort and increases the efficiency of operations. But: EDI integrations are costly and time-consuming and require the cooperation of your customer or supplier.
Like EDI, PDF-Mapper connects your ERP system with your stakeholders. All data that you receive from your customers and suppliers in documents such as orders, invoices or delivery notes via PDF are automatically entered into your ERP system in the appropriate place – just like EDI, but without its disadvantages:

PDF-Mapper Replaces Expensive EDI Integrations for Each Individual Stakeholder
The implementation of PDF-Mapper in your business processes is independent of your customers and suppliers. With PDF-Mapper, each stakeholder simply sends their orders, invoices, delivery notes or other documents in their familiar format and layout. No matter what the documents that your customers and suppliers send look like. No matter how complex these documents are. The data automatically lands in your system in the right place.
That is because PDF-Mapper can correctly recognize and process all data on every document, and precisely integrate the data into your ERP system. Being a single-sided integration, your clients do not have to change anything.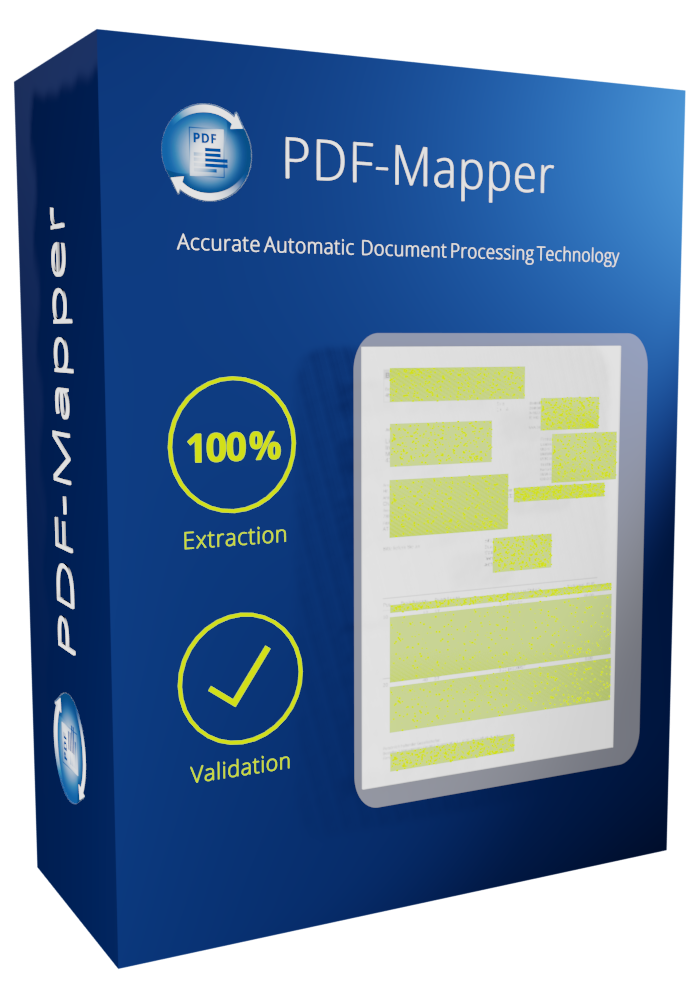 Complex EDI Projects Are Now a Thing of the Past
Enjoy the advantages of EDI without its disadvantages. Save yourself costly EDI investments where you have to connect each customer and supplier individually. Connect as many customers and suppliers as you want at low cost – with minimal effort and without having to change anything. The data entry process is error-free, secure and scalable to your needs.
The more customers you have, the more documents you get, and the more complex these documents are, the more costs you save with PDF-Mapper. However, it already pays off from the first layout for a returning customer or supplier.
It Is Easy to Get Started. Try It for Free!
You can easily try out PDF-Mapper completely free. We guide you along the way.
EDI Blog Resources: