The PDF-Mapper in action.
For PDF documents such as orders, delivery notes, invoices.
The demo shows you how the PDF-Mapper works.
See how receipts for different layouts are read in real time and prepared for your merchandise management system.
Check how the demo layouts are implemented in the PDF-Mapper:
Set partner recognition.
Identify areas: header, position and foot data.
Assign fields to data elements.
Take a look at the use of the function modules in the PDF-Mapper.
Check your mapping settings in the PDF-Mapper.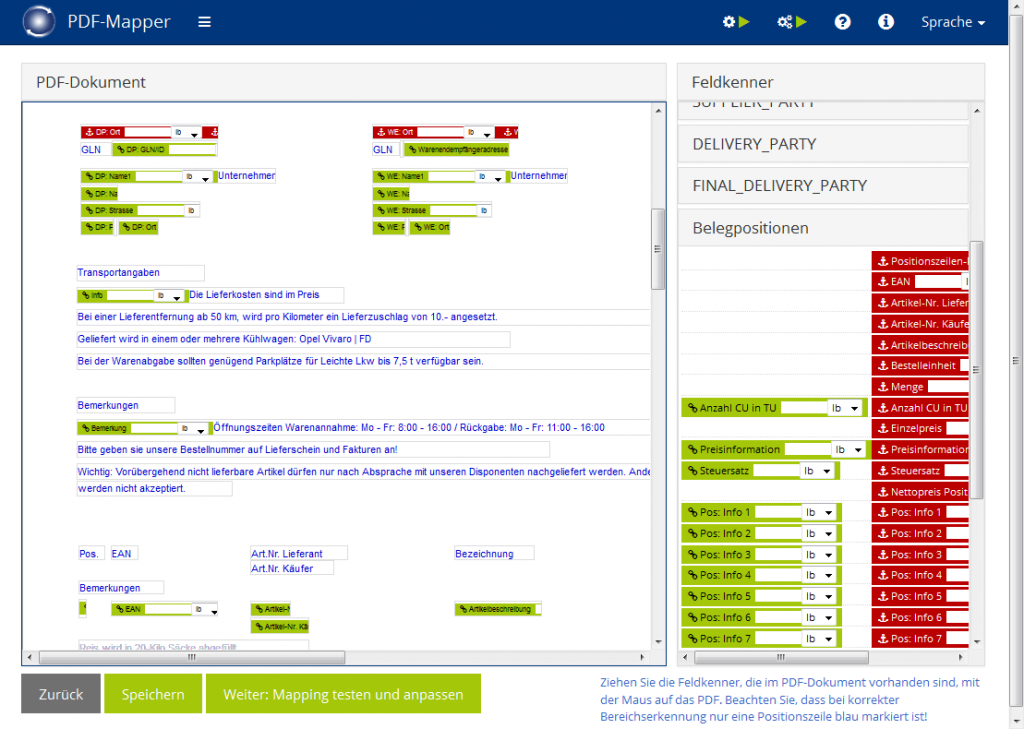 You need access to the PDF-Mapper demo?